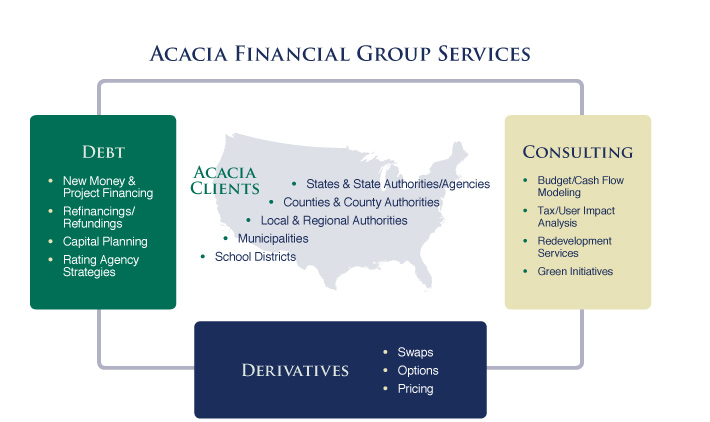 Acacia assists its clients with the financing of significant community projects such as the construction of schools and hospitals, roadway and utility improvements, waste solutions, and innovative green initiatives; the projects that every individual, family, and business depend on. Regardless of the type, size, or complexity of an initiative, its successful completion ultimately depends on the skills and motivation of the people involved in the process.
Given this public visibility and far-reaching impact, these projects demand a blend of financial know-how, strategic thinking, creativity, and interpersonal skills to get all parties to work together.
The Financial Advisor is an integral component to this process. In addition their quantitative responsibilities, they often play the role of the quarterback, responsible for managing timelines, personalities, legal regulations, market conditions, and, of course, policy objectives.